The digital transformation fueled by data and next-generation technology is transforming the tourism sector at an unprecedented rate. The prime reason for deploying technology in travel and hospitality is that today's consumers are incredibly tech-savvy and their exceptionally high technological expectations make it mandatory for the industry to invest in technology. Let us take a look at the top trends in travel and hospitality:

Personalization using Big Data
The most important use of big data in the tourism sector is undoubtedly personalized user experiences. Travel firms can use big data to improve their customers' experiences in ways they never imagined. With cutting-edge technology like big data and cloud computing, personalizing packages and deals based on customer preferences are simple. Travel agencies, for example, can better understand their preferences by finding patterns in consumer activity. They can segment their consumer base, allowing them to give more relevant digital marketing information to them more quickly. For example, an investigation might reveal that a consumer prefers pet-friendly lodging on a regular basis. As a result, businesses can implement an algorithm that consistently suggests hotels that allow pets to a certain user. Moreover, big data enables travel companies to provide tailor-made discounts and prices to customers based on their preferences and previous travel history, resulting in increased clicks and conversions.

Enhanced customer experience with AI
AI-powered applications enable the automation of repetitive processes such as check-ins and outs, housekeeping deliveries, etc. Some hotels also have voice-activated chatbots that enable guests to open curtains, adjust room temperature, set alarms, and order meals without ever having to speak to a live agent. AI-powered chatbots can also be utilized to accomplish tasks like modifying reservations, checking account balances, and redeeming vouchers. This, in turn, has the ability to cut wait times at information and reception desks while also increasing overall efficiency.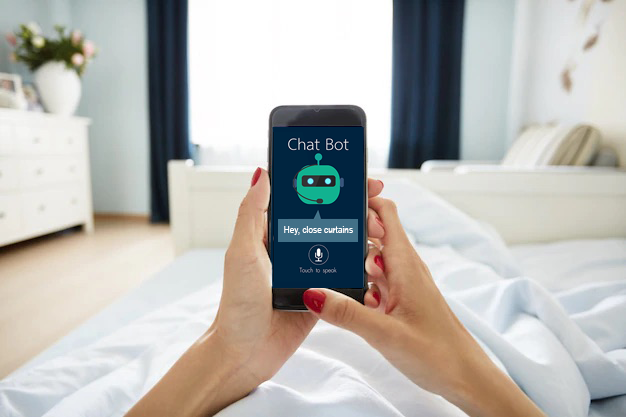 Voice-enabled chatbot and smart curtains
Also read: How Optimizing Workflow And Resources With Digital Transformation Can Help Grow Your Business During COVID-19 ? 
Better security with Facial Recognition
Facial recognition is gaining traction in the tourism industry. Nowadays, travel and tourism organizations have to deal with a huge number of travelers and customers, so embracing facial recognition technology will enable them to authenticate the identity of the user and prevent unauthorized access. At nearly every level of travel, validating identity is a necessary parameter. During check-in at the airport, a traveler's identity must be established first. The facial recognition prototype is intended to demonstrate how a person's face can be used as biometric identification. At an airport check-in kiosk, facial recognition might potentially reduce time spent entering an ID record or destination information. Throughout the journey, from the passenger onboarding to hotel check-in and exit, facial recognition plays a crucial part in ensuring security and offering a better customer experience in the travel sector.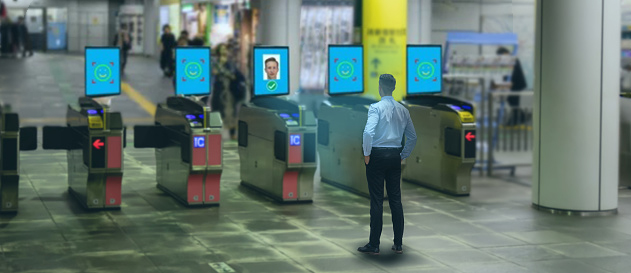 Facial recognition at airport
Improve efficiency with the Internet of Things
With more gadgets connecting to the Internet of Things every day, travel and hospitality businesses can find ways to use it to better serve clients. With the help of IoT travel and hospitality service providers are able to spread and share more news and information about their services in a hassle-free manner. Moreover, IoT data allows organizations to better understand their consumers' wants, desires, travel habits, and other characteristics so that they can communicate to potential customers the information they care about. Another excellent application of the Internet of Things is in streamlining as much of the customer experience as possible across the tourism industry. In airports, this might entail utilizing sensors to convey information to passengers' smartphones, notifying them when their luggage is approaching and helping them to identify it more quickly. The check-in process in hotels can be made more seamless by delivering electronic key cards to visitors' phones, which, when activated, instantly check them in without needing to stop at the front desk. Sensors might also be utilized to notify restaurant employees when a customer comes and allot them the correct table number automatically.
Also read: Robotics In Business- How Robotics And IoT Are Evolving Together? 
Secure payments with Blockchain
Credit card fraud and various other data thefts have been troubling a lot of consumers. However, blockchain simplifies and secures payment management systems. Integration of databases with payment providers and online travel agencies has improved tremendously and with the wider adoption of blockchain, customers can now make online payments in a more convenient and secure manner. Taking into account the massive amount of payments that the hospitality industry must handle both online and offline, it can be rightly said that blockchain technology is a boon to the industry.
Also read: A Useful Guide On How To Build A Chatbot That Fits Your Business Strategy
Conclusion
Keeping up with the latest trends is critical for hotel and travel businesses to survive in this digital era. Any negligence in embracing digital transformation may allow your competitors to acquire a competitive edge, have a negative impact on customer experience and also ruin your reputation. Hence, it is necessary for you to deploy technologies into your travel and hospitality business. Here at ThinkPalm, we help the travel and hospitality industry leverage digital transformation to overcome functional costs and improve customer experience. Contact us and we'll have one of our experts reach out to you and discuss how we can lead your project to success.

---