Today, we face a future of accelerated technological progress with the tools available to us, especially in the fields of Artificial Intelligence. With the tremendous innovations in industries, the tools used to reduce human dependencies are also being innovated beyond anything we ever presumed.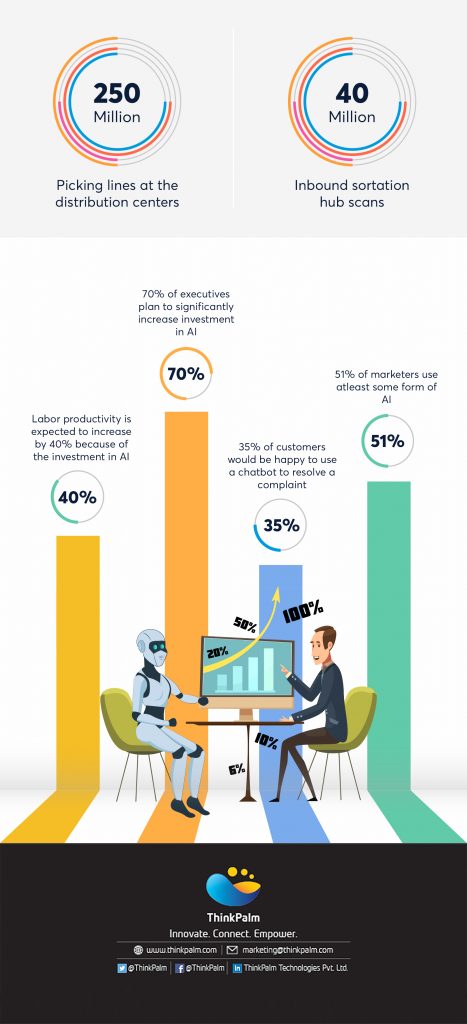 Today, fleets of vehicles are being monitored with AI traffic control & vehicle automation, doctors can monitor health status – and make the necessary decisions, machines perform quality-control checks to make relevant adjustments. 
The new era of business is more consumer-oriented, where the preference of customers are prioritized; this is where artificial intelligence offers tremendous potential for the industry and product engineering. At the end of the day, who wouldn't want to make production more flexible, efficient and reliable!
Artificial Intelligence In Product Engineering
Innovation is a survival strategy for industries, where computational and software tools are intensely involved. For industries to manage expenses and productivity, it is crucial to be innovative and have a unique workflow, which can be implemented through sensors and embedded systems. 
Artificial Intelligence in product engineering is an applied field that uses a framework to simplify and automate the process of workflow and provide industry insights. Businesses are now looking up to Artificial Intelligence in products, to decrease the processing time, and help accelerate productivity. 
With the help of Artificial Intelligence, one can incorporate and imply several variations of design – the inventors can then select which one to proceed with for further outcomes. 
The Various Use Case Of Artificial Intelligence
AI-assisted Retail operations
AI can be a possible game-changer for several of the retail operations. With Artificial intelligence-enabled retail services, the complicated computational processes can be comprehended with a set of algorithms to implement seamless customer interaction. Artificial Intelligence-based practices can reduce manual guesswork for enterprises like managing merchandise promotions, inventory assortments, and managing the availability and requirement of goods.
AI in Hospitality and Health care
Artificial intelligence in healthcare is competent in handling medical records by collecting, separating, and examining relevant data for better applicability. It has developed solutions for medical personnel to manage their ever-increasing workload by being able to harvest and obtain information immediately to take prompt decisions. This implementation of AI in healthcare would provide more accurate treatment decisions based on quantitative data, tailored to the needs of every patient.
Artificial Intelligence in Finance and Technology
Artificial Intelligence has helped in lesser consumption of resources for financial & technological corporations with the application of algorithms to generate insights, enhance customer assistance and make predictions regarding company performance. Artificial intelligence has the potential to help banks with the transactional data which can be tracked to provide more efficiency in detecting fraud and money laundering. 
Artificial Intelligence in Security
Artificial Intelligence eliminates time-consuming security evaluation and implements a curated interpretation of threats, decreasing the amount of time cybersecurity analysts need to make significant decisions and develop an ordered acknowledgment to the warning. Cybersecurity firms are equipping artificial intelligence systems to identify viruses and malware with the assistance of numerous datasets that involve AI-based threat analysis algorithms. Managing such data, artificial intelligence systems can execute pattern recognition that helps recognize malicious behavior in software.
Conclusion
Technological innovations are revolutionizing the future generations but none of them has come close enough to artificial intelligence. In the coming years, it's obvious to predict a world in which artificial intelligence performs a more significant purpose for both businesses as well as our day to day lives. The overall prevalence of artificial intelligence is that it generates choices and actions of humans without the physical human inadequacies, to provide better productivity! So, are you ready to implement AI in your business?
---