The year 2020 was a landmark year that changed the way industries and companies operated till then. New norms were set in the way employees work and new channels of communication have emerged during the pandemic phase that pushed for remote working/working from home.
As the pandemic is expected to continue in the coming years, service industries are coming up with new offerings and solutions that ensure business continuity with change in working mode.
The Different Technologies That Has Enhanced Telecom Trends
The key focus of the Telecom and communication industry will be to meet the challenges and opportunities created by the global pandemic. Remote Work Collaboration, Remote Care & Remote Learning are some primary industries that are currently implementing innovative solutions from Telecom industries.
The Key Players that enable seamless connectivity in Telecom to support remote data access are:
Adoption of 5G: The 5G adoption will improve reliability connectivity and improved bandwidth.
AI-backed conversational platforms: These platforms will enhance customer experience, network optimization, predictive maintenance, etc.
Cloud-based phone systems: The cloud-based phone systems improve availability. By embracing open source and cloud service models, enterprises can significantly boost agility and scalability.
Data integrity and cybersecurity: For every company, security and data integrity will be given the primary focus. Telecom companies are investing heavily in cybersecurity measures, which will continue to take center stage in the coming years.
Big Data Analytics: Seamless analytics and management will be leveraged to support the increase in the amount of data transferred to support.
Telecom Trends in Healthcare
Home care or Remote Healthcare is a groundbreaking trend in the Healthcare industry. More and more Healthcare providers are putting the continuous focus on Home care. Continuous innovation and improvisation in the Telecom industry are vital to support this emerging market. Below is a list of use cases of Telecom reforms to support home care.
Facilitation of IoT devices and their interconnectivity
Improving the security of Healthcare data
Ability to transfer more data, to enable Teleconsultation.
Remote Monitoring of Patient's Health and vitals to enable Post Discharge Care
AI/AR facilitation for improvising the quality of care and diagnosis
Major factors that affect Remote care are:
Availability: Remote care requires medical devices to be online and connected all the time. Continuous outages in connectivity will adversely affect home care.
Peak Data Range: High throughput capacity is needed to transfer high definition image streaming, thus exponentially increasing data volume transferred.
Latency: Continuous connectivity with zero latency is critical in Remote Care
Reliability: Preventing packet loss to avoid interruption in online medical procedures is critical. Loss of data/ transferring incorrect data will have a negative impact.
Security: Healthcare data involves PHI, which should not be breached. Any exposure to PHIs can trigger heavy misuse of personal data.
Emerging technologies that enable seamless home care experience:
5G Enabled Radio Interface and Access that extends beyond capabilities of previous generations of mobile communication, with massive system capacity, extremely low latency, ultra-high reliability and availability, and very low device energy consumption.
Federated Network Slicing enables roaming of network slices in other networks to provide global reach for services, thus ensuring improved connectivity.
RAN virtualization and Distributed Cloud reduces end-to-end latency. Artificial Intelligence and real-time machine learning analytics can be leveraged to implement networks as self-optimizing.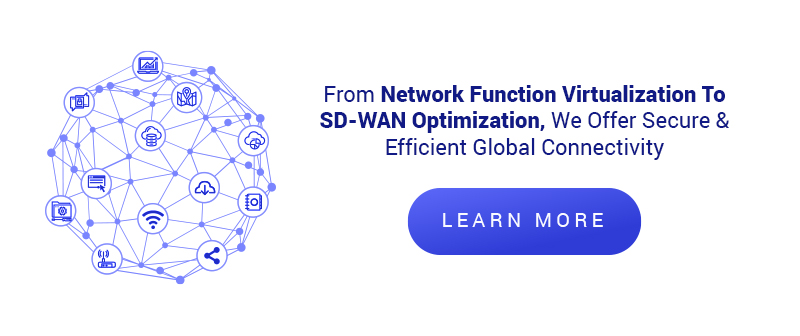 Telecom Trends in Learning
Telecommunications technologies play a pivotal role in realizing immersive and connected experiences for students, and the professional development of teachers. Significant attention, research, and investment are now being directed to bringing classrooms "online", which opens up many opportunities for revolutionizing education.
Some of the major steps in the future of Education are:
Replacement of Textbooks with Digital Books
The aid of Virtual Reality/ Augmented Reality to improve the learning experience
Artificial Intelligence and Machine Learning to personalize learning packages
Interoperable platforms provide flexibility to learn via multiple devices
Emerging Telecom trends in Remote Learning are:
Blockchain Technologies: The Distributed Ledger Technology (DLT) from blockchain has multiple applications in online education, especially with the storage of Big Data. New data is added as a new "block" to the system, so the storage is technically limitless, and ensures seamless upgrade of data.
Edge Computing: Alongside 5G, Edge computing is playing a pivotal role in providing fast connectivity for bulk data transfer. Edge computing brings in mobile computing capabilities to the network, ie, brings it closer to the end-user.
SD-WAN Turned SASE: SD-WAN is extensively used for intelligent path control and traffic-steering. However, there is a visible shift from SD-WAN to Secure Access Service Edge (SASE). SASE, a combination of SD-WAN services and security, will become a game-changing enterprise networking technology in 2021, especially as more and more businesses operate in a distributed, or hybrid manner, with employees working from a variety of locations.
Telecom Trends in Business Collaboration
Teams working remotely need to have the ability to communicate quickly and efficiently to keep a business running smoothly. The rollout of 5G, along with the adoption of augmented reality and IoT in remote access management tools are enabling people to work from anywhere at any time. These emerging telecom technologies are catalysts that drive improved connectivity in our personal and professional lives.
How Telecom has enhanced business collaboration:
Introducing smart features will enhance internal collaboration among teams
Shared call logs, call comments, tags, etc., to ensure smooth and friction-free collaboration and thus establishing a clear workflow
Solutions to support remote work supervision and activity tracking
Call monitoring solutions with real-time dashboards and discreet listening
Call deflection to merge the digital experience with the existing phone experience
Emerging Telecom trends in Remote Learning are:
Performance analysis implemented on cloud-based phone systems.
Organizations increasingly using SaaS applications to improve collaboration and security.
Enabling telcos to detect and predict network anomalies, allowing them to proactively fix problems before customers are impacted.
CSPs using AI to build self-optimizing networks (SONs), which give operators the ability to automatically optimize network quality based on traffic information by region and time zone
Service providers will also be enhancing unified communication solutions that can be used on connected devices for calls, videoconferences, chats, and more
Propelled by the disruptions created by the pandemic as well as disruptive digital technologies, the telecom industry is all geared up for innovations and experiments in upcoming years. From Artificial Intelligence and Machine Learning to Enterprise Application Development Services, cloud computing, and IoT services, corporate telephony will be adopting cutting-edge solutions to improve operations as well as enhance the customer experience.
In the coming years, we will see the emergence of several new trends while bidding goodbye to many old ones. The coming year indicates new challenges, but also paves the way for new solutions.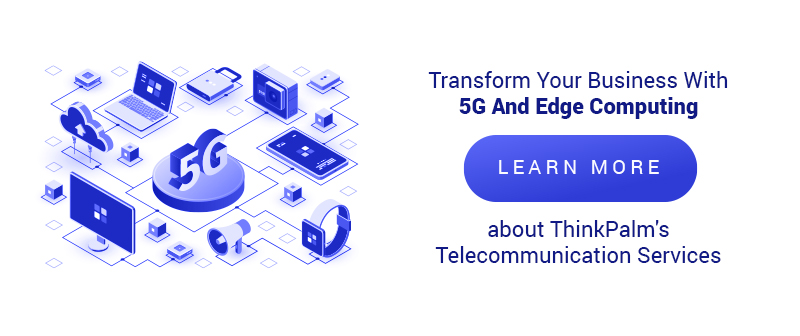 ---