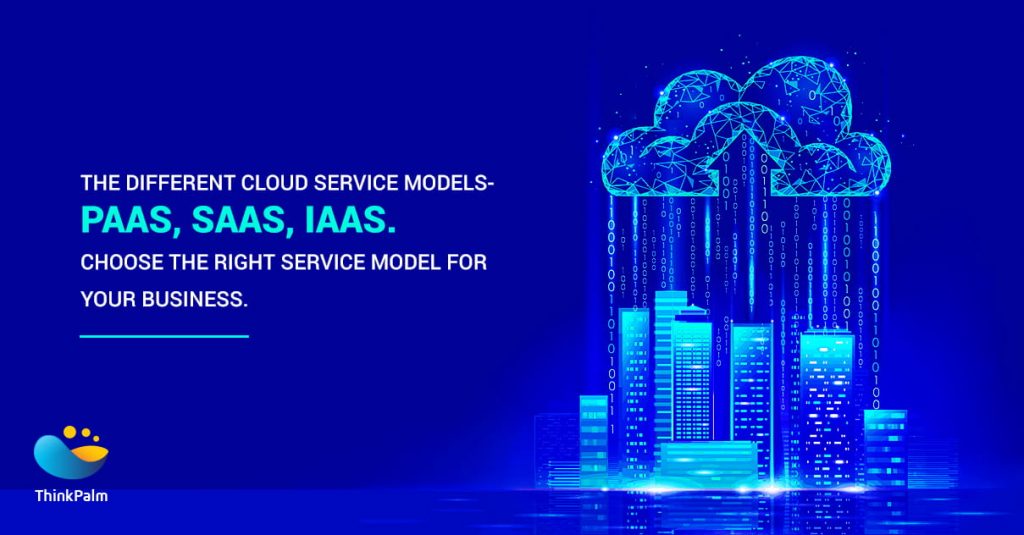 Cloud computing has risen to be the next quintessential driver of business innovation, with its focus on enabling innovative business models and services across several industries, particularly telecommunications, healthcare and government. For some service providers, cloud delivery models will unlock access and provide potential opportunities in new customer segments such as small business and emerging markets. This is mainly because they offer engaging opportunities for the acquisition and management of cloud computing resources and software platforms. 
What's Ahead?
Introduction
Cloud technologies empower enterprises to carry out their critical functions in a better environment that provides reliable support for starting or expanding a business without huge investments. By implementing different cloud service models, there is sufficient potential for optimization of business processes and adjustment to the changing market conditions. Companies can therefore create a flexible strategy for development with utmost usage of resources, minimal efforts for maintenance and efficient implementation of business activities. 
What Is Cloud Computing?
Cloud computing is a technology that enterprises can use to access essential resources such as cloud storage and databases over the internet without maintaining physical data centers and servers.
By implementing cloud computing, companies can rent access to anything from applications to infrastructure from a cloud service provider by paying for only what they require. It is an on-demand delivery of IT resources over the Internet, which helps enterprises to avoid the upfront cost and complexity of buying and maintaining their own IT infrastructure. Therefore, rather than purchasing software applications, platforms and underlying infrastructure, enterprises can access services directly from a cloud provider like Amazon Web Services (AWS).
In other words, customers who do not have their own resources, can simply rent the cloud computing services temporarily and then return them back to the service providers.
The Real Business Advantage of Cloud Computing!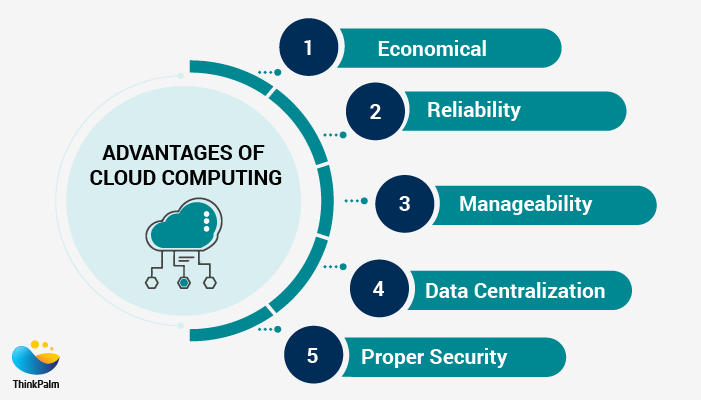 The reason why you're interested in cloud computing might be because you're looking forward to adopting cloud into your organization or considering to learn more about it. Either way, before you move forward take a moment to stop and consider what is driving your cloud decisions.
The potential value of cloud computing to your organization will only be realized if it addresses your business needs, aims and objectives. The decision to take the first steps on a cloud journey should be driven not by a desire to invest in the latest technological innovation, but rather by a desire to solve business problems. 
Cloud computing will be the ideal strategy for you to adopt if you're looking for: 
Introducing a new business process or function that increases revenue or reduces costs

The ability to rapidly deliver business outcomes

Developing and testing a new mobile application before releasing it to the market

Enabling your employees to seamlessly work from home

A scalable infrastructure to meet changing business demands

Increasing your server capability but don't have time to wait for a new server to be built

Reducing IT costs which are elastic in proportion to customer needs and demands

Reducing your IT capital expenditure, running costs (Capex costs) and operational expenditure (Opex costs)

A more sustainable and greener ICT solution
With cloud computing, there is a conversion of capital investments to operational expenses and thus reduces the high barrier of entry for small businesses. Small and medium businesses may not be able to afford the most advanced versions of the software and to pay licenses, but with cloud, they have the capability to lease up-to-date applications. From a business perspective, cloud technologies not only allow companies to increase their computing potential but also to develop their business processes and activities. By adapting and evolving to the changing market conditions, enterprises can support their growth and expansion. This is truly essential in the current economic situation, where the workplace environment and enterprises demand the capability to respond quickly and evolve to changing conditions and needs of consumers. Through cloud computing, companies can seamlessly adapt processes, products and services based on the new market circumstances, all while becoming more competitive. 
The Different Cloud Service Models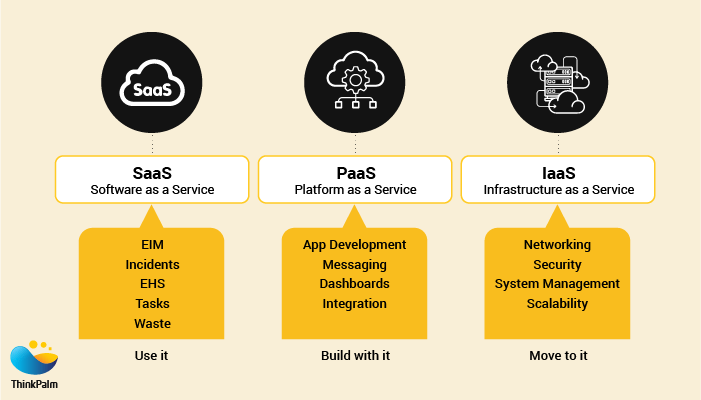 Cloud computing provides different cloud models for deployment to its users as it works as a service provider. The different cloud service models include Software as a Service (SaaS), Platform as a Service (PaaS) and Infrastructure as a Service (IaaS). These business models can be classified and assessed by means of maturity models and the unique value chains that they offer for different industries. 
Platform as a Service (PaaS)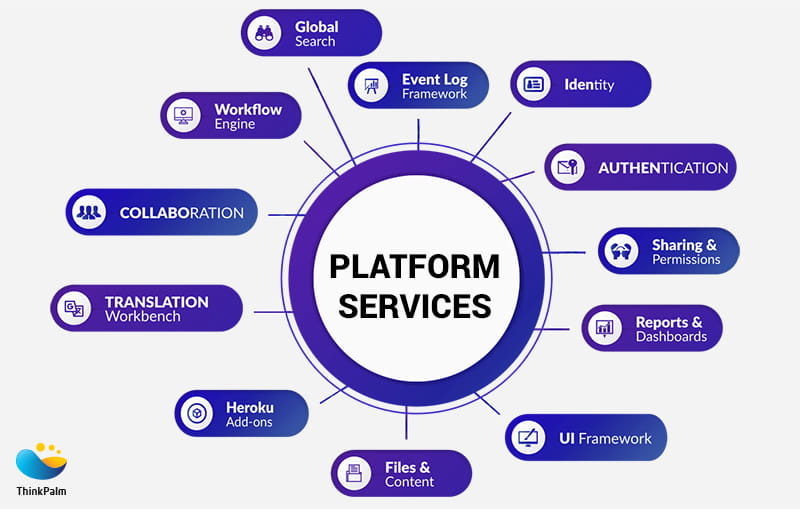 PaaS is a cloud computing model where developers can develop, run, and manage business applications without the need to maintain a software development infrastructure. Cloud service providers can provide developers with resources, such as development tools, infrastructure, and operating systems. Therefore, it significantly simplifies application or product development from the developer's perspective because all tools and backend management are provided by the cloud. This presents enhanced flexibility and control for the consumer over their product, it also frees developers from having to install in-house hardware and software to develop or run a new application. 
PaaS offerings may include the following:
Deployment of a complete application, including custom-made platforms  

Easier management of hardware and software applications as well as hosting abilities   

Better facilities for application development, design, testing, deployment and hosting
Cost is an influential driver for customers signing up for a Platform as a Service (PaaS) offering, as it is subscription-based and gives you flexible pricing options depending on your business requirements. 
The benefits of PaaS include :
Reduction in development costs

Increase the flexibility for the development process

Decrease the server storage overhead  

Flexible support for development

Supports multi tenant architectures and scalability
Some examples of PaaS products and providers. 
Infrastructure as a Service (IaaS)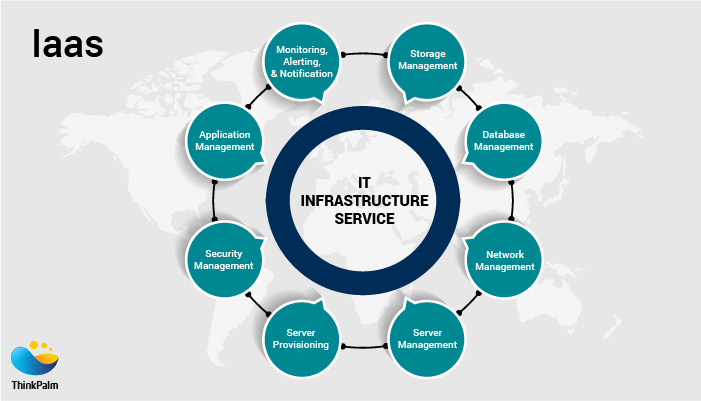 Infrastructure as a Service (IaaS) is basically hardware devices, such as network devices, visualized servers, storage, etc. It introduces enterprises to a virtualization environment where services facilitate cloud platforms and applications to connect and function. IaaS addresses compute services, in the form of a set of virtual machines with combined storage, processing capability, as well as other related services and network connectivity. This empowers multiple applications, maintained by different cloud consumers, to mutually share common physical resources, such as servers and storage. 
IaaS offerings may include the following :
It provides a pool of highly available processing units, utilization data and chargeback data 

Consumers do not have to purchase servers, software, data centre space, or network equipment 

Consumers can lease such resources as part of a fully outsourced service 
Some examples of IaaS products and providers.
Software as a Service (SaaS) 

SaaS refers to prebuilt, functionally independent, vertically integrated and universally available applications such as e-mail system, human resource management, payroll processing, software testing as a service, database processing and other application processes. These are applications delivered to and used by customers as services.  
SaaS offerings may include the following: 
It's software deployed similar to a hosted service and accessed over the Internet. 

Services regularly operate behind a firewall on a network and implement only on-demand usage

It employs a pay-as-you-go delivery approach
With this deployment model, customers are generally looking to purchase functionality and pay for its use. Sometimes, such services are available to the general public totally free of charge, for example, networking applications like Facebook and Gmail services where e-mails attachments, photographs, data etc are stored on a remotely accessible server. SaaS is a comprehensive warehouse where services can be anything from inventory administration to web-based e-mail, indeed in some cases, it includes online banking, as well as database processing. 
Some examples of SaaS products and providers. 
SalesForce.com

Gmail

WebSphere

IBM 

Microsoft Office
Why is it Important that Enterprises Choose The Right Cloud Service Model?
With the current explosion of remote working, more video streaming applications and increased storage requirements, cloud computing has become a mandatory technology for various industries. It has considerable potential and implements compelling business possibilities for organizations that adopted this approach. 
Cloud technologies eliminate the need for significant capital investments – If your business is not interested in purchasing expensive equipment such as servers, network equipment and software licenses, you can always begin your business development by employing a few cloud computing resources and gradually increase them only when their needs grow. Similarly, small or developing businesses may not be able to afford the latest versions of the software and to pay licenses, but by cloud technologies, they have applications that can be seamlessly corporated with their existing systems. 
Today's economic situation and environment require the ability to react quickly and respond to changing conditions and needs of consumers. Through cloud computing, companies are more competitive and can easily adapt products, processes, and services based on the ever-changing market circumstances. 
Here's How You Can Choose The Cloud Service Model That Is Just Right For Your Business Needs!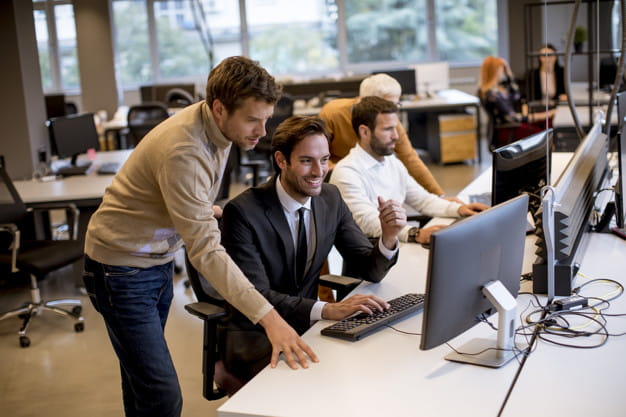 Now that you know what makes cloud computing technology different and how it can help address your challenges or business requirements, how do you make the right cloud decisions for your business?
To assist you to decide which cloud services (IaaS vs PaaS vs SaaS) may be appropriate based on your business, below are scenarios where organizations are able to achieve substantial business benefits through the adoption of the three cloud computing models.
Why should businesses adopt Infrastructure as a Service (IaaS)?
If you are looking for flexibility, scalability and reliability then cloud and specifically IaaS could work for you. IaaS allows organizations to engage in low-risk development. Imagine IaaS as "leased hardware" that can be accessed promptly with no upfront cost, providing you with the scalable computing, networking functions, and storage for existing services or new projects. 
A common feature of all IaaS models is the virtualization of infrastructure services and so a sharp reduction in the cost of procuring these services. For their part, infrastructure service providers are making huge investments in expanding large, virtualized server farms. All IaaS models result in industrialization and commoditization of infrastructure services. Essential functionality is the high level of automation in providing virtualized infrastructure services. It is also credible for bundlings containing additional IT services to be offered on the market in addition to pure infrastructure offerings. 
Why should businesses adopt Platform as a Service (PaaS)
If you have no interest in the underlying infrastructure then PaaS takes agility to another level by enabling developers to focus more on business requirements and less on technical requirements. A key benefit of cloud computing is agility. PaaS permits you to have admittance to computing power required to deliver new features or products to market quickly; the value of this far outweighs other benefits such as cost reduction. A further aspect of PaaS will give rise to business model alternatives with billing, monitoring, and metering capabilities. The full-service platform signifies that independent software vendors (ISVs) and IT divisions can enhance and deliver applications online utilizing third-party infrastructure services.
Why should businesses adopt Software as a Service (SaaS) 
If you want to make use of software and only pay for what you utilize, then Software as a Service (SaaS) is the appropriate cloud solution for you. It is an alternative model for standard software installation. By utilizing SaaS, no longer does the consumer have to build the server, install the application and configure it. In a Software as a Service environment, the consumer does not have to buy the entire software, it operates similar to a rental agreement. The organization is authorized to use the software and pays for it as it is used. It is possible for existing on-premise models to be transferred to a SaaS model or hybrid solutions to be offered. The Internet browser plays a key part. The browser acts as a user interface and is an essential part of the SaaS applications. The SaaS services/ applications can be reached through a standard Internet browser, which maintains device independence and access anywhere, anytime.
Conclusion
Cloud technologies can be an essential part of businesses as they have immense potential for flexibility, speed and efficiency of all business processes and activities. Enterprises must leverage expert cloud computing vendors' who are capable of seamlessly addressing key issues associated with entering the cloud marketplace. Cloud computing should not be considered only as a means of achieving greater savings in terms of hardware and software. They are essential for building a strategy for business development that transforms the overall activity of companies and over time will lead to more effectiveness and flexibility. If your business is looking for some bright answers to get the most out of this cloud of new opportunities, we recommend you get in touch with our cloud experts today!

---