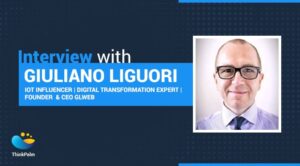 Giuliano Liguori is a Digital Transformation Expert and CEO of GLweb.eu. With extensive experience in IoT, IT security, data protection and project management, Giuliano supports entrepreneurs and managers in the accomplishment of their business goals. Giuliano has also helped several companies in adopting the right emerging technologies and has assisted in converting them into a lucrative investment for increased ROI. He has extensive experience in supporting businesses in driving growth and building a reputed presence on the web. Being an experienced Digital Transformation Expert, Giuliano will be answering our questions on the various innovative IoT trends that businesses can adopt to overcome the COVID-19 pandemic.
1. As per a report, the global impact of COVID-19 on Internet Of Things (IoT) market size is expected to grow from USD 150 billion in 2019 to USD 243 billion by 2021, at a Compound Annual Growth Rate (CAGR) of 13.7% during the forecast period. What is your take on that? Other than the Healthcare sector which industry do you think will have the highest percentage of adoption for IoT and IIoT during this period and how?
In recent years, we are seeing a real convergence between IT and OT with the purpose of realizing the full potential of the Industrial Internet of Things by using a data-driven approach to improve business models, support transformation, and thrive in a competitive environment. On the other hand, this trend is also pervading our daily lives, so much so that now we have many interconnected electronic devices that we are used to knowing the term consumer Internet of Things or simply IoT.
COVID-19 is in some ways accelerating, in general, the adoption of disrupted technologies to help companies use them to their advantage and move forward during the pandemic. Many companies are currently suffering production, shipping, and distribution delays as well as demand variability due to the crisis. In response, IIoT devices could be used to gather information at the edge, to build digital twins that can give a digital representation to support the Prescriptive Analytics of the scenario. For example, if we were able to reproduce the end-to-end supply chain digitally, customers would have the possibility to explore procurement options using data optimization and simulation algorithms and identify possible outcomes, evaluate risks and trade-offs. Additionally, the AI could provide advice on the best actions to take for a given situation.
We should, therefore, expect increased adoption of IoT and industrial IoT technologies from sectors that can benefit most from the adoption of these technologies, but also from those companies that have actually understood that the only way to continue to thrive is to be open to both organizational and technological transformation.
However, the impact of COVID-19 on companies could extend far beyond borders and widen the digital divide between companies that were not prepared to embrace digital transformation.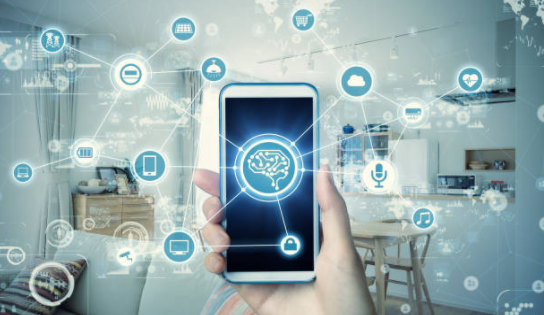 2. We all know that the COVID-19 virus can stay for hours on surfaces! Once we are out we have to struggle to not touch anything. How can IoT and AI help here? And do you think businesses will be more inclined towards contactless technology such as Near Field Communication (NFC) and face recognition?
The restrictions imposed by COVID-19, force us to evaluate every possible solution. We know that due to this pandemic it is recommended that you avoid touching anything. Touchless technologies such as NFC offer good opportunities, although we must look at all available technologies as well as a combination of them to overcome these new challenges.Like any crisis, the COVID-19 pandemic is a catalyst for change. Probably, many traditional businesses such as retail but also public transportation, where we used to have a direct relationship with customers, will be very different from how they were before. Extensive use of technologies will be made.
IoT devices, sensors, scanners, and GPS devices can record, scan, and transmit crucial data.
QR-Code, RFID, NFC tags and other touchless-based technologies will be used to implement "scan and go" solutions, increasing hygiene by reducing the number of products that are physically touched.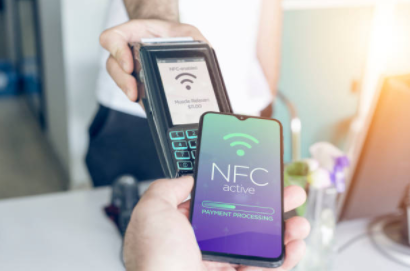 We are also already witnessing an increasing adoption of smart cameras installed at the access gates, which thanks to computer vision technology can measure the temperature, understand if an individual is wearing the mask correctly, record data, count the number of customers inside a store or restaurant to guarantee social distancing, etc.
3. How IoT will power remote work, giving teams and employers the flexibility to deliver value on their own terms, especially when it comes to the supply chain and manufacturing industries?
Remote working is become more popular lately due to the recent restriction. Like other emerging technologies, IoT is also fueling many different aspects of modern business practices such as the opportunity to work remotely by allowing workers to undertake vital tasks without the need for physical presence, so providing more freedom and flexibility to explore the benefits of remote work.
As technology advances further, "physical" work duties could be even more performed from remote. For example, a Montreal AI startup is leveraging IoT to allow supply chain workers to remotely scan containers located in shipyards. Before the pandemic, workers had to ensure safety and operational efficiency by doing in-person scans, but due to COVID-19 the inspection now must be done remotely, making connected IoT devices a necessity to continue operating.
Therefore, for companies that are looking to make the most out of the IoT and emerging technologies like machine learning, blockchain, virtual reality, a clear digital strategy is key to success.
4. Geofencing is being commonly used in fleet management applications and vehicle tracking, could this technology be implemented in public places to set a virtual perimeter for humans?
Currently, geofencing is mainly used combined with geomarketing techniques, for commercial purposes to communicate specific information/advertising messages to certain people who pass through a place (be it a shop, a hospital and so on).
Of course, geofencing can also be used to enable parental control solutions or, more generally, surveillance and security.
In this regard, the topic of geofencing has become dramatically topical, after the pandemic, as it is one of the technologies that contribute to the creation of applications for tracking individuals. However, like all Real-Time Location Systems (RTLS), they do not collect sensitive information related to the identification of the individual person: the data managed, relate to the identification of the mobile phone's IP and its positioning in space.

5. Do you think that Data processing with Edge Computing will exist with Cloud for the betterment of IoT? According to you what technology would help in faster processing of data which is likely to be prominent in the future?
Edge computing is a secure solution that allows scalability and flexibility during design; can reduce latency when communicating with cloud storage centers and allow automated systems or cameras to act "smarter", increasing efficiency.
While cloud computing leverages centralized data centers, edge computing leverages micro data centers distributed at the edge of the network allowing to increase reliability and improve the flow of data by placing applications as close as possible to the users or "things" that need them.
IoT devices and computing solutions can be designed to do most of the "hard work" before any data reaches a cloud data center – with potentially transformative results.
The advent of new communication technologies entails being able to act more "on the edge" rather than through cloud data centers. Furthermore, thanks to 5G, edge computing networks can be applied to IoT devices without worrying about bandwidth limits.
6. What do you think that IoT service providers lack these days that keep them away from making an impression on potential clients? And how do you think companies can overcome these challenges? Also, what do you think are the established and emerging potential sectors/domain the IoT service providers can focus on currently.
IoT service providers need to be focused on the interoperability of IoT technology. Some recent researches have put interoperability in the center of their attention as one of the most persistent challenges.
The W3C recently announced Web of Things (WoT) Architecture and Web of Things (WoT) Thing Description (TD) as official W3C Recommendations, thus enabling easy integration across the Internet of Things platforms and applications.
These integrations could really enable the full potential of the Internet of Things by interconnecting platforms, devices, and cloud services. The Web of Things is applicable to multiple IoT domains, including Smart Home, Industrial, Smart City, Retail, and Health applications, where usage of the W3C WoT standards can simplify the development of IoT systems that combine devices from multiple vendors and ecosystems.
Thank you, Giuliano, for taking the time to share your insights!
With the emergence of IoT applications in diverse verticals, enterprises can now leverage the use of innovative technology to accelerate digitalization and create new opportunities. At ThinkPalm, our IoT services make it seamless for enterprises to connect and manage devices across their network. By understanding the potential of IoT, you too can boost your industry efficiency, safety, reliability, and ultimately profitability.
Do you love reading insights from Tech Experts? Check out our past interviews!
---