Just like how a weapon is only as good as its wielder, a software excels only if its user is well-informed and trained on it. For this, the user needs to have the right information at the right time in the right format. 
Most contemporary organizations run their Technical Documentation divisions according to the established stringent documentation rules, like strictly following style guides, adhering to marketing best practices, and perhaps even integrating customer feedback management to tech writing departments. Chances are that your organization has a similar ecosystem too. 
But even assuming you have a satisfactory regard about your information development ecosystem, you might be quite behind in exploring how tech writing could actually enhance product experience further. This is why you need to give another considerate regard to the tech writing and documentation tactics of this generation.
1. The Advancements in Artificial Intelligence for Technical Documentation
When it comes to modernization in any IT ecosystem, AI is a term that needs to be read along. The same goes for technical documentation too, especially because of how AI and bots can enhance product experience to higher levels that's otherwise unreachable with traditional information delivery. The trend has grown considerably strong that several advanced technical documentation teams offer AI bots natively integrated into their products.
Bots offer instant and calculated responses to users upon request without needing them to navigate to detailed help articles. They can be integrated into web-pages and product windows with ease and can double as customer self-service portals through which information can be accessed by specific queries. Advanced AI bots offer human-like interaction with customers, reducing the load on customer support. So, if you haven't yet thought about using AI to augment your documentation to improve customer experience, you're already a step behind in the product experience race.
Challenge: Not every tech writing team are equipped with the knowledge of the technology.
2. The Importance of Dedicated HATs for Topic-based Authoring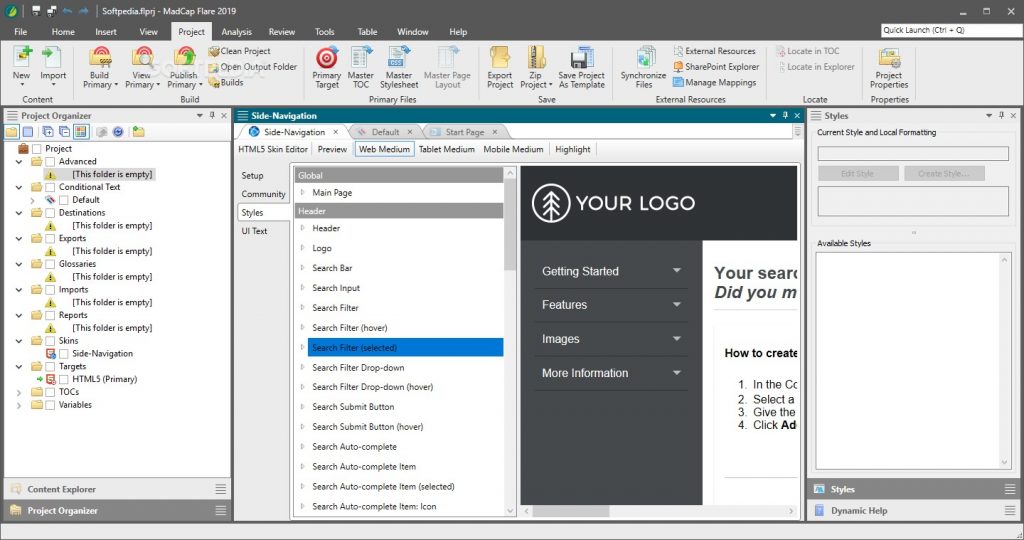 Help Authoring Tools (HAT) have already established their dominance in tech authoring. Software giants like Adobe and Madcap have invested quite an interesting amount of R&D for their topic-based, markup-supported tools that are able to produce a wide array of documentation formats ranging from Responsive HTML to print media PDF. These are closely contested by other platforms like the Confluence Wiki offering from Atlassian and other freemium/free tools.
Unlike traditional authoring tools like MS Word that produce linear narrative documents, these offer to produce structured documents with helpful features like reusable content, media-integration, JavaScript, Bootstrap integration, and can act as content management systems if paired with additional plugins and tools. They can also be strapped together with the production database to serve as on-premise customer support portals and provide further flexibility to help-oriented documentation.
If you're using an old authoring tool or technology, you might want to switch to one of the newer HATs and witness a remarkable difference in quality and experience.
Challenge: Strong research and counsel required before choosing the right HAT. Command over multiple HATs are seldom found in tech writing teams.
3. Refined Authoring Approaches for Better Information Delivery
The primary factor a user would look for in a documentation is how well they could gather from it the information they need. The faster and easier they could do it, the better they feel about the product.
Information mapping and progressive disclosure comes into play here. Several technical writers employ a pyramid strategy of information distribution in which the entirety of data to be documented are divided into multiple strata.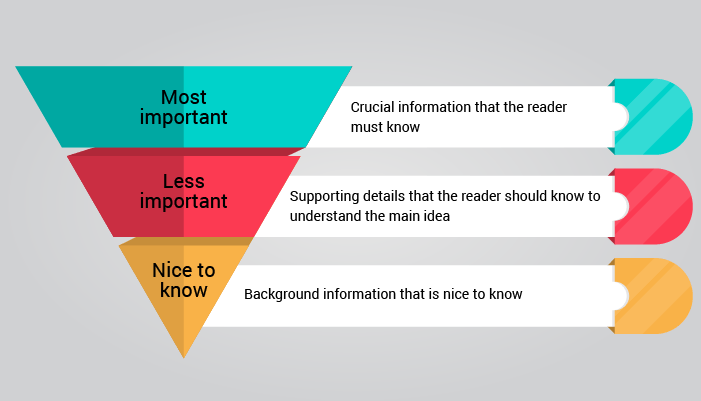 The multiple strata of the pyramid strategy are built based on the significance of the data and how urgently it needs to be delivered. Then, the information is disclosed progressively as topics as the reader digs deep into the pages, with the most significant and anchor titles written first and detailed explanations following it. This ensures the users won't get lost in the heaps of information and are easily navigated towards where they want to be.
This is augmented by Minimalism which documents only the necessary information to be fed to the user. Guides are task-oriented, in which each of these tasks are designed to educate the user of why and how they must explore the product to have the best gains without compromising infrastructure integrity and goals.
Opposed to other major documentation infrastructure changes, these can be deployed without extra monetary investment, and still completely rejuvenate your documentation strategy.
Challenge: Careful planning, experience, and extensive research of requirements is needed before implementing a streamlined minimalistic content platform.
4. Refreshed Involvement of Multimedia in Training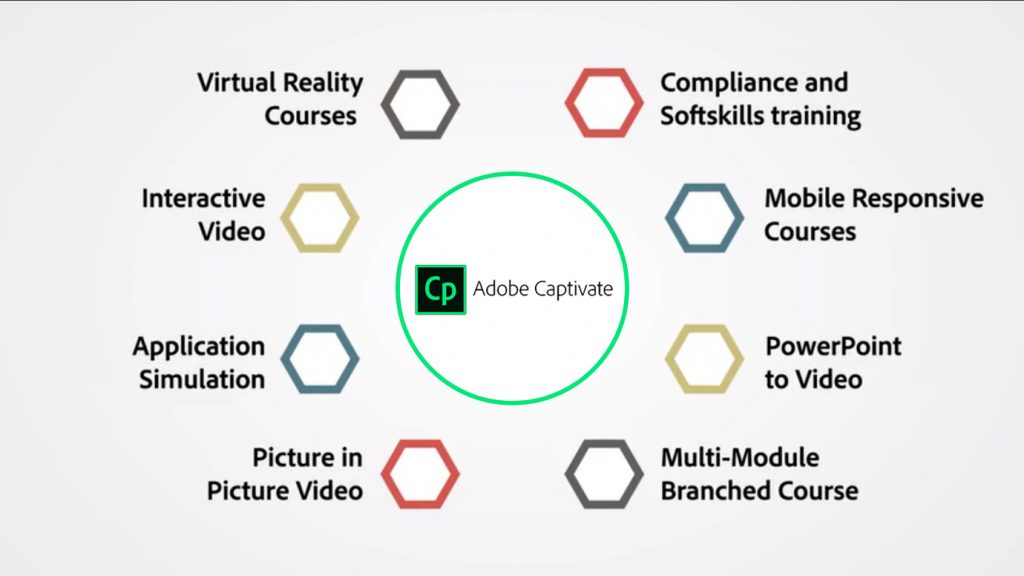 When we think about product documentation, be it customer-centric or not, text files and large web pages come into our minds. But it's long been proven that visual illustrations work way better in conveying ideas and cementing down concepts in human minds. It's due to this that creative-thinking minds in the tech writing community started to adopt visual aids for product training. Although not employed extensively across the board, tools like Adobe Captivate, Articulate, etc. and screen-capture and edit software such as SnagIt and ShareX are visibly making a difference in traditional information documentation scenarios.
With these multimedia software, you can create visual trainers, and recreate step-by-step set of procedures that you want to educate the user. They also offer PowerPoint-like presentation abilities and real-time-like training/testing features to enhance the already-impressive media support and vast output options.
Challenge: Not widely used yet. Number of experts with experience lesser than demand.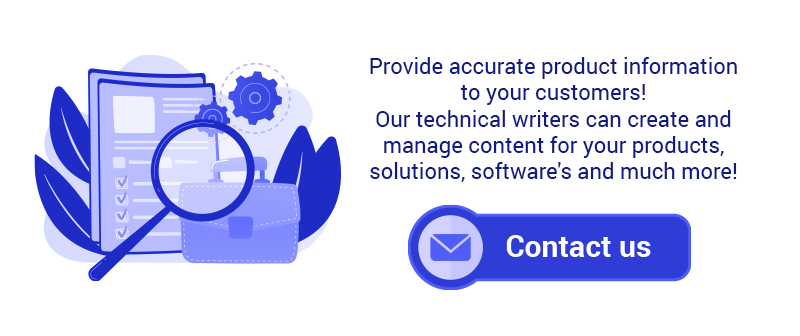 5. Engaging Tech Writers for Improved UX
User experience starts with design, but the design is not the only thing that's on the screen. Content has a huge role to play in improving a product's user experience index. Since a lot of documentation principles conform to UX writing (still, UX writing and documentation are very different, and one cannot transition between them without knowledge), a lot of organizations are now employing tech writers to aid the UX teams during and after development.
There are quite a lot of places where a good writer can help craft a good user-friendly experience with the UI — like enhancing the functionality of on-screen texts, improving comprehensibility of the product, maintaining consistency across screens, preventing language and context errors, providing the right hints and help on tools, and enhance flexibility of the product features.
This, along with the added advantage of having a dedicated resource working on creating the on-screen dialogues that are both friendly and informative over the typical bland commands helps the user develop a sense of familiarity with the product and may influence enough to have an attachment — a liking, for the product, which makes it all the more a reason to extend technical documentation services to UX development phases too.
Challenge: Lack of experienced talent. Writers need to differentiate between documentation writing and UX writing styles.
6. Introduction of Dedicated TDaaS Teams
Most often, organizations find it hard to employ the right team capable of conceiving a long-term documentation plan and the ability to craft it from scratch, with customized protocols derived from extensive experience for the documentation repository's regular upkeep and maintenance. With more and more development centers switching to agile, the tech writers and technical documentation team are also required to keep up with the pace and meet the requirements of the consistently dynamic industry.
As mentioned before, the transition from traditional to modern documentation practices isn't smooth unless you have a team qualified enough to study the purpose and scope of your documentation, and then research for the right tools and ecosystem for your content management. You also need to have knowledge of the pros and cons of each platform that you adopt so as to ensure the money you've invested into improving the product experience is spent well. Since all these tasks require a significant investment, you also need to ensure your existing team isn't burdened to exhaustion. This is where Technical Documentation Services becomes important.
Service-based IT organizations such as ThinkPalm provide dedicated and extensive TDaaS (Technical Documentation as a Service) that could encompass and resolve all your documentation-transformation needs. These teams consist of developers, language specialists, editors, testers, and more to ensure your products are very well studied before information delivery. We are also often well-versed with multiple HATs, multimedia and content platforms as we've served with several clients with different and unique requirements.
You can rest assured that we will do the research for you and come up with the most optimized documentation strategies that include choosing the right tools and styles. Strict adherence to industry standards and constant updates of knowledge in the relevant fields are other important aspects these teams offer in general.
If you find the above-mentioned points of documentation-transformation to be hard with your exiting infrastructure, or if you want to build a new efficient documentation system with minimal effort, or even if you want to enhance your product experience and customer satisfaction to the next level, employing a TDaaS team is a good way to the avenue that deserved to be explored.
Product Experience is a wide-scoped term that has not been explored fully. Yet, it is evident that even the tiniest extra effort we put into making a product better makes the customer happier and thus enhances the experience. A good product experience starts with a good design and sustains all the way down the support and maintenance lane. In this journey, technical documentation has been proven to be of great importance. As said earlier, a weapon is only as good as how much its wielder is trained on it. A good documentation strategy ensures your users are well-informed of your product and thus enabled them to extract the maximum potential. In the years to come when the competition is supposed only to be tightened further, organizations ought to improve their product experience to stand firm in the shifting sands of corporate safety. For this, a well-crafted and maintained documentation ecosystem is only going to help immensely.
And that's why you need to rethink your documentation strategy.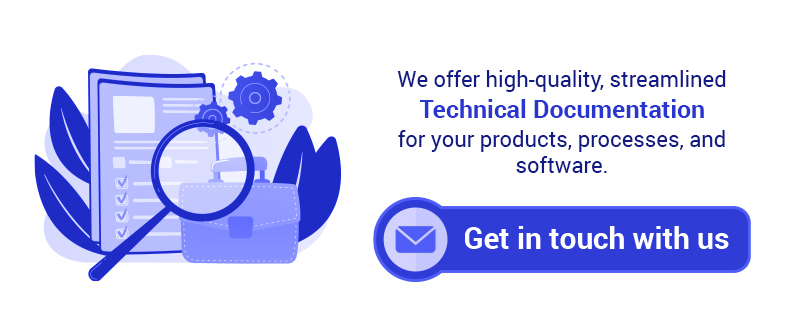 ---