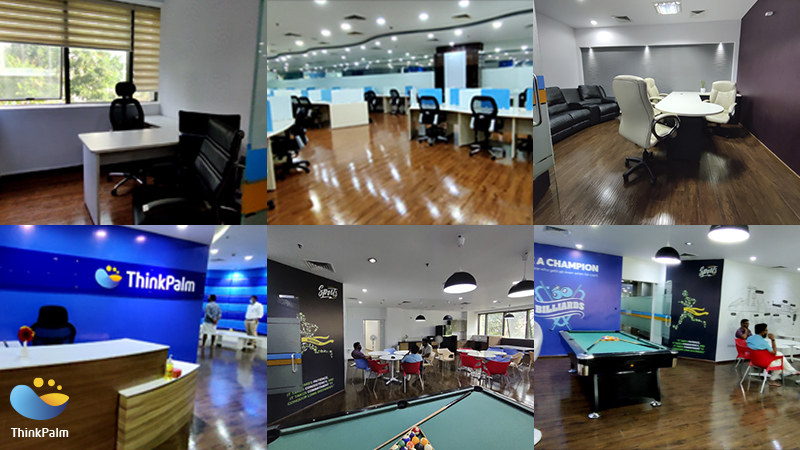 Kochi, Kerala: ThinkPalm Technologies, a leading Product Engineering and Software Development services provider, recently inaugurated its brand new facility at Infopark, Kochi. ThinkPalm expects that this new addition will help them continue to recruit top talent and enable them to further deliver and improve services to its clients. The company celebrated the 500 employee milestone in 2021 and currently has over 600 employees across Kochi, Trivandrum and Chennai. With the increase in technological requirements in the ever-evolving era, ThinkPalm recruited more than a hundred domain experts in the last year itself. This growth in the company's workforce and the demands for the latest version of its next-generation digital solutions were a few of the reasons why ThinkPalm was motivated to expand.
More than just an innovative digital workplace, this new facility offers an atmosphere where employees can loosen up and have fun at work. By integrating a workspace design that incorporates both fun and work, ThinkPalm aims to encourage a healthy mindset to help employees stay physically and mentally wholesome. For this, ThinkPalm has added break rooms and game rooms to the new facility, where employees can spend quality time, enjoy a game or two and even catch a glimpse of their favorite game on a large LCD TV. As with all the ThinkPalm offices, this new facility will also have a well-equipped, full-time functioning office pantry that offers complimentary coffee, drinks, snacks, a microwave, refrigerator, and other items of convenience. Employees can gather to relax and take a break from work, grab a coffee or snack with coworkers and can foster relationship building, bonding, and collaboration.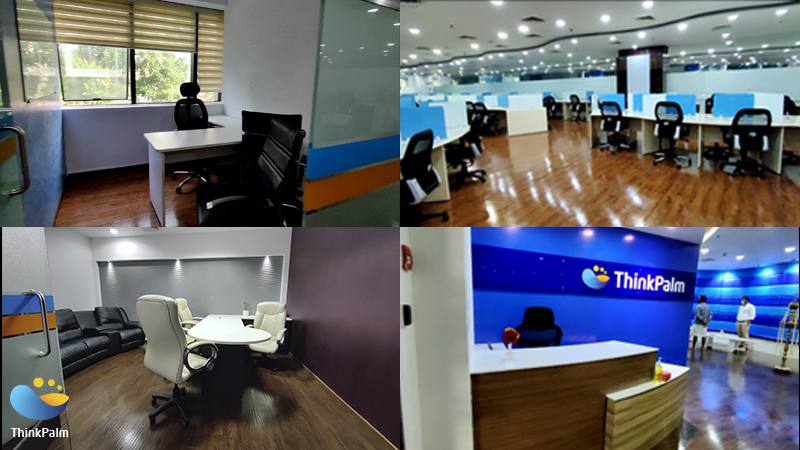 As for the plush new office space, it is spacious enough to accommodate over 116 workstations plus manager cabins at a time and offers employees the modern amenities and resources to work with. The office has been designed as an agile workplace to stimulate teamwork, creativity, and innovation, and most of all to create a pleasant atmosphere for employees. Not only is ThinkPalm expanding its location but is also committed to providing more innovative solutions and services that clients are looking for nowadays. As part of ThinkPalm charter towards more service domains, the company is focused on leveraging next-generation technologies to deliver tangible business value and cater to customer's evolving and dynamic needs for solving real business problems. The new office space will be a part of this exploration with more technology experts, resources and domains being introduced as part of the growth. Ensuring more employment opportunities and integrated solutions for the clients, this new facility will be yet another milestone that ThinkPalm has achieved in just 10 years of operation.