INFOPARK, KOCHI—October 29, 2019: 'Sports-events', such as the Women's Football Tournament, have emerged as an important means for enthusiastic women to showcase their skills in Football and justify their ability to enhance an active lifestyle. Contributing to better opportunities, ThinkPalm Technologies is spearheading the drive to increase the number of women participants in Football- thanks to an initiative called KiCK.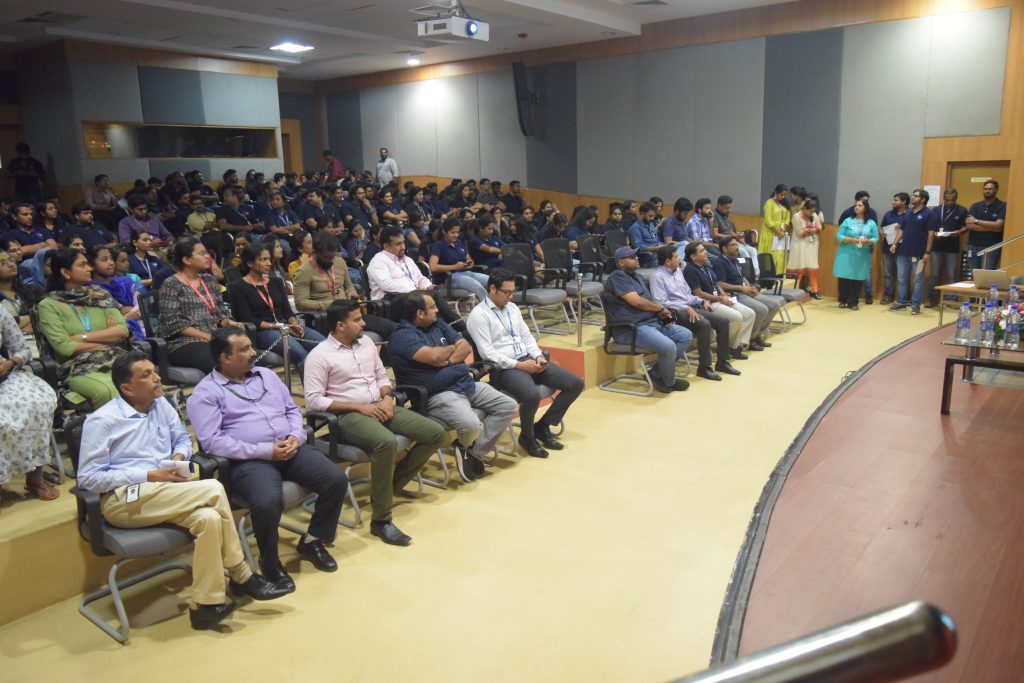 With KiCk, ThinkPalm aims to launch an ambitious program to build on impressive progress in bringing together women techies in Infopark to catch the contagion of this zealous sport. 
The launch of this innovative initiative was conducted on Tuesday, at the Athulya Conference hall, Infopark, where Film actor & Director Mr. Sidhartha Siva along with other prominent dignitaries attended the launch function.
Among those present at the function were CEO of Fragomen India, Mr. Saaju James, Mr. Deepak K Sunny, Centre head Calpine, Mr. Arun Sebastin, Director Cheenavala Restaurant, Mr. Regi K Thomas, Administration Manager, Infopark Kochi, Mr. Vivek Kuruvilla John, Asst. Vice president & Branch Manager of HDFC bank. Sidhartha used the opportunity to motivate the athletes attending the program and complimented ThinkPalm on the unprecedented initiative. He also inspired the attendees with a quote from Mark Anthony "And one day she discovered that she was fierce and strong, and full of fire and that not even she could hold herself back because her passion burned brighter than her fears."
The event also included the launch of KiCk's new website as well as the unveiling of KiCK's mascot, Cleo. Named after one of the most daring and defiant women in history, Cleo represents the will and valour that subsists in every woman. The launch of KiCK website was conducted by Founder, Managing Director & CEO of ThinkPalm, Mr. Manoj Kongot.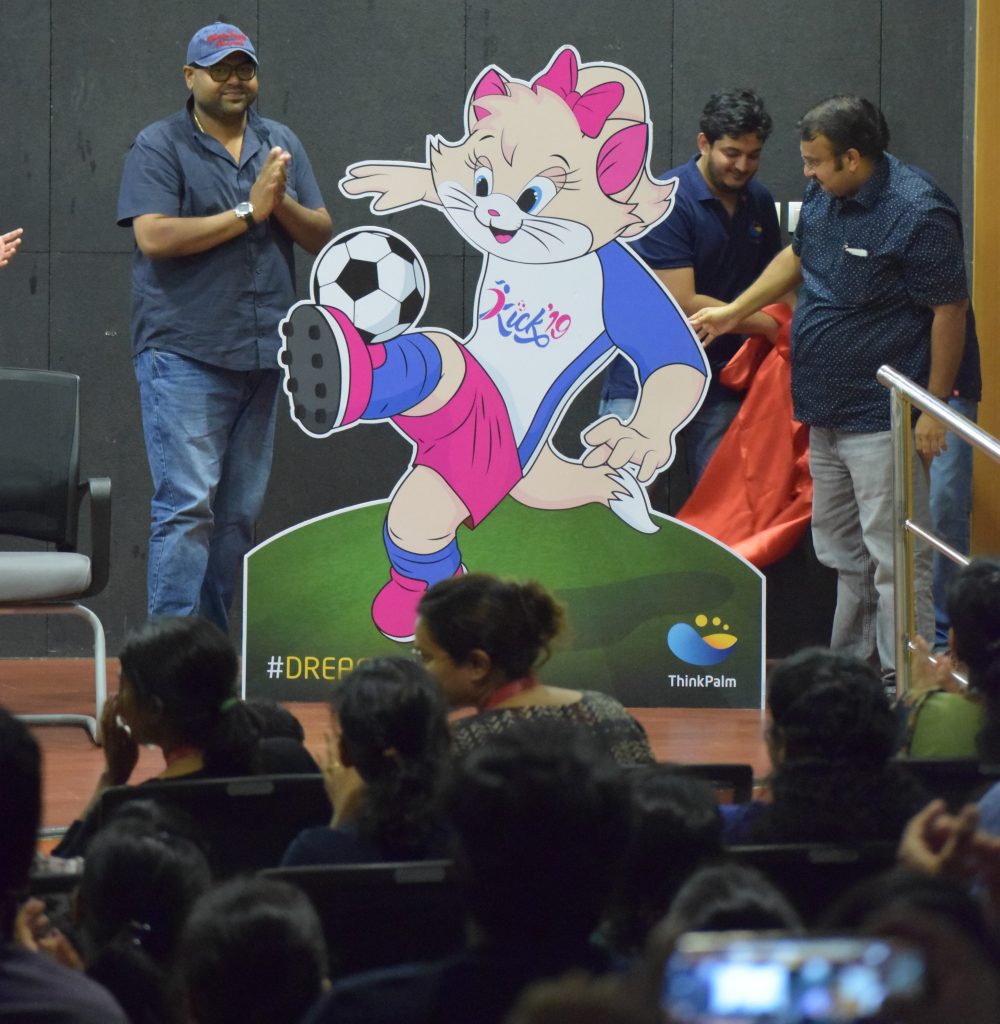 The sole purpose of the event was to induce an active lifestyle into the life of techie women as well as bring companies together exuding the core value of 'progression'. 
To learn more about KiCK or for more information on the registration process and rules; please visit www.kickinfopark.in