Business Challenge
We are living in a sensor-driven world, where everything is connected, blurring the lines between physical and digital infrastructures. Our client wanted a similar solution that could blur the lines between consumption and demand. They were looking for an unprecedented opportunity to capture and analyze this information based on demand, and better understand their operational effectiveness. Being one of the largest shipping companies, our client wanted to keep their vessels well-stocked with the freshest goods 24/7 and avoid wastage. ThinkPalm helped create a web application that maintained all the essential information from stock items, resources, invoicing, onboard food data, etc. The client was able to analyze the information in a real-time environment and enabled their staff to access data faster, helping them work more productively.
Business Transformation
A web application that helps Catering Management
ThinkPalm ensured that the client always met the catering requirements and delivered greater operational efficiency and a more engaging workplace experience, all on a single technology platform. Our web application for catering management added new layers of transparency into the clients catering infrastructure, ensuring a significant reduction in food wastage, increasing employee efficiency and productivity. The application provided a user-friendly interface that could be tailored to analyze the sensor data in a vessel and would send alerts/notifications if resources were more or less than the required count. With the implementation of this web application, the client could seamlessly tailor the interface depending on different solutions including hardware, implementation, IoT, and software support.
Framework to predict remaining food item
We built a sophisticated framework for our clients that helped them analyze data and build analytics models to predict future outcomes. The framework uncovered risks and opportunities for their business by predicting food items required for the next month by comparing and studying the data from the previous months. The solution provided precise accuracy and contributed to decreased spoilage in fresh food. It allowed their team to make proactive decisions based on that data that helped optimize and improve efficiencies in the supply chain. With our innovative framework, the client was able to integrate and analyze data from devices and sensors embedded into the vessels catering storage. The data will then be uploaded onto the catering management web application from where employees can learn from this data and optimize its procurement.
Predict sustainability and victualing rate
Every food and beverages industry craves to ensure environmental sustainability and healthy nutrition for all. This is why it was very much essential for our client to predict the sustainability of stored food and provide the transparency and trust needed to ensure a fresh menu to everyone onboard. Therefore, we developed a framework that predicted accurate and real-time data to know when to buy the next batch of products and how long the current batch would last. This framework helped our client to significantly reduce the amount of food wasted and provided fresher and higher-quality resources. With sensors and devices, the framework could deliver exact and real-time inventory counts, while the algorithms could learn from the data to predict consumer demand or even help employees to place shipment orders at each location in the supply chain. As a result, having a platform to allow greater open data sharing, provided our client a foundation for improving the efficiency, transparency and sustainability of food production.
Tools Used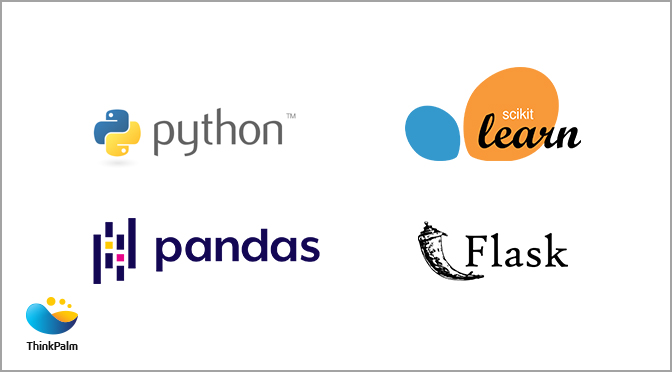 Technologies
Linear Regression
Random Forest
KNN
ARIMA
fbprophet
About Client
Synergy is a leading ship manager that provides end-to-end maritime solutions with precisely and expertly tailored services. With their immense technical expertise and diverse product portfolio they create optimal efficiency, productivity and customer experience. Headquartered in Singapore and with a substantial presence in 17 offices across 10 countries, Synergy provides inter-linked, reliable, efficient, and effective maritime solutions for clients worldwide. With over 375 vessels under technical management, they handle a wide variety of vessels, including complex LNG vessels, LNG-FSU conversions, LNG-to-power solutions, LPG carriers and chemical tankers, VLCCs, Suezmax, Aframax, LR2, LR1 and MR tankers, Car Carriers, container ships from 2,000 to 20,000 TEU and Cape, Kamsarmax, Panamax, Handymax and Handysize bulk carriers.